January 17, 2014
Early in my dating, I wrote often about the feelings I was having about my experiences. Having been 'off the market' for nearly 20 years had me feeling inept and confused by the things that had changed over that time. Since I enjoy humor more than tears and anger, I wrote which eventually helped me to find my way.
Here are excerpts from a piece I wrote in 2010. Truthfully, my feelings haven't changed much since then. The prominent position of texting in adult relationships still baffles me even if I do feel more skilled at it. I hope you'll enjoy and share your feelings and opinions with me!

Texting in dating and relationships is the curse of the 21st century. First the text, then the waiting…the wondering…the rethinking and rereading…the rechecking the time of the text sent and received…the rereading of words looking for meaning. It can become obsessive.
In the beginning, I felt I could not control the wonderings of my mind. It was easy to slip into contemplation of what was being said between the words being typed to me. Where was the vocal inflection and tonal emphasis to clarify the feeling behind the words? There was too much room for innuendo, which fed my overactive imagination. In these moments, I crave clarity and things being wrapped up neatly in packages that can be labeled and alphabetized…and still he texts.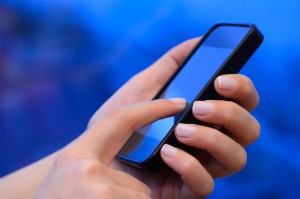 There was no texting when I dated a millennium ago before marriage, as if I needed one more new thing to learn about and explore. It revealed much to me about where we have gone as a culture in our mating dance.
There are times I like texting and thank the universe for it; otherwise, my teenagers might never communicate with me at all. Then there are the times when the text makes me cringe. For example, I hate when things are said that are not really meant or followed through on; such as "I will call you tomorrow" which then does not happen. Does typing not imply the same commitment as the spoken word? Is it more easily forgotten? Not as real?? Call if you say you are going to call.
I want communication that is real; something you can hear, feel, know and believe in. For me texting is best used for disseminating quick pieces of information or making a quick connection. It is not meant to replace verbal communication, shared decision-making, first date requests, or relationship break-ups. To go for days in a romantic relationship with texting being the only communication is so adolescent and a sure sign that I am dating the wrong guy. I want real communication and a real man behind the communication.
With this clarified in my mind, I started asking for what I wanted. When guys start to text about important things and I want to be clear, I ask them to call or suggest we talk in person. You find out a lot about a person when you start asking for what you want and share what is important to you.
Do they hear you and respond to your request?
Do they continue to insist on their way for their own comfort?
Do they share what they would like in an effort to find middle ground?
Ahhh, the dance of the mating game and the steps we take with one another.
As modern and independent as I can be, I am still an old fashioned girl in many ways. Can I tell you how much I love it when a man actually calls to ask me for a date? It eliminates the question "Is a text requested date a real date? Or just a virtual one?"
The main point of this literary rant is to encourage connection and real communication in the world. It concerns me that as technology grows larger, we are growing further apart. Technology threatens our ability to make eye contact, express ourselves in person with confidence and take full accountability for our words. Hiding behind texts cannot get us anywhere except further apart. And when you want to ask that certain someone out, dial their number. I bet they say yes!